Writing to Get Things Done Toolkit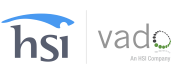 Course Overview
Individuals improve productivity by learning how to use writing as a powerful tool for getting things done. Individuals will improve their on-the-job writing skills, including creating clear, easy-to-read emails, letters, memorandums, meeting minutes, procedures and technical reports.
Audience
Professionals, project managers, managers, leaders and individuals
Learning Outcomes
Know and use the three components of effective business communication. Identify ineffective writing styles. Know how to select and use the best writing model for presenting your thoughts and ideas. Be able to write an effective opening, middle and closing paragraphs. Know how to use the writing model required for about 80% of your writing.
Action learning
Vado e-learning courses help you to "learn by doing". Applying action learning and the "70 : 20 : 10" model for learning and development (70% of learning comes from challenging assignments, 20% from developmental relationships and 10% from coursework/training), Vado courses are designed to leverage the all-important 70% so that you can learn through action, experience and knowledge application. During the course you can expect to be asked to "break off" to undertake related tasks, try things out for real and reflect on the experience.
Features
Built to meet the way most people learn (on the job), each Vado course provides learners with tutorial videos, a course 'Introduction Video', downloadable job aids, and an exercise to perform on the job to practice and build the desired skill. With mobile responsive courses designed to work on any mobile device and any screen size, learners will be able to develop anytime, anywhere, and when the learner is ready.