Writing techniques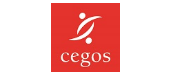 Introduction
What does presenting an argument mean to you? What difficulties do you encounter when trying to put together an argument?
Module Objectives
By the end of this module, you will know how to:
Write efficient summaries and reports.
Module Program
Sort and order your ideas.
Structure your ideas.
Organise your argument.
Key Advantages
You will go through a variaty of examples to learn the different steps of an argument as well as techniques to help you defend an idea.
Target Audiences
All professionals.
Prerequisites
No prerequisites.