Writing Professional Emails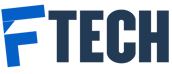 Overview
It's estimated that over 300 billion emails are sent each day.
But how many of those emails are written in a way that clearly communicates the work that needs to be done or the type of response that's desired? In this short course, you'll learn how to create friendly, yet professional emails that help you meet your objectives at work. Maggie, your instructor will dissect an email and you'll learn the component parts every email should have. You'll learn how to write strong subject lines that elicit a response from the recipient.
Maggie will demonstrate the best ways to edit your emails as well as generate trust and establish rapport with email recipients.
If you frequently draw a blank when you are writing a professional email, you can apply the techniques taught in this course for an immediate improvement in your communications efficiency.
Outline Learning Objective:
Understand and apply the important components of an email
Review the different types of emails and how to optimize your email writing
Apply techniques for editing your emails to make them more actionable
Learn to use email as a means of establishing trust and rapport with others