Workplace Wellbeing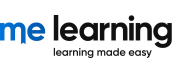 Overview
Whether it's an office, shop or industrial situation, the workplace can be a tough environment.
We're all busy all the time, and almost everyone feels under pressure at some time or other.
That pressure can affect your welfare - which matters more than anything - but it also affects the people around you and even the business where you work.
About this course
This course provides practical ways to ensure your wellbeing in the workplace even if you're feeling besieged right now. We give you the tools to build your resilience and deal with conflicting situations more easily when they come up in future.
You will look at stress relief techniques, how to deal with culture, how to manage change and unpredictability, adaptability, soft skills, problem solving and much more.
On completion of the course, you will automatically get a certificate, containing your name, CPD hours, the date and learning objectives.
Audience
This course has been designed for anyone either interested in the challenges around improving workplace wellbeing, or who is experiencing stress or pressure in the workplace.
You won't need any qualifications or previous understanding to get value from this course, and the nature of your workplace also doesn't matter: it is designed to give everyone facing wellbeing problems at work practical tips to improve their situation; plus enough knowledge about the issues to develop their own approaches.
Managers will also find it useful to see workplace wellbeing problems from the employee's perspective, and this course is a great starting point for those developing wellbeing policies in commercial organisations.
Objectives
Once you've completed this course, you'll have a good knowledge of:
How stress works
Why stress matters to employers as much as employees
What you can do right now if you're under pressure
The issues which might be damaging your wellbeing
How you can get better at coping with challenging situations
New skills which you can use in your workplace
How to tackle a range of typical problems at work
What you can do to build a wellbeing culture in your workplace