Workplace First Aid Awareness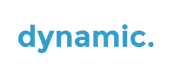 Overview
Every year in the UK thousands of people die or are seriously injured in incidents. Many deaths could be prevented if first aid was given before emergency services arrive.
This elearning module provides information and practical advice on what to do in situations that require first aid.
Please note that this is an awareness elearning module and is not a replacement for practical training for a specific first aider role.
The scenario-based content shows what could happen and what you should do in emergency situations.
What's included in this course?
The course covers first aid:
For someone who is choking.
For someone who is bleeding heavily.
For someone who is unresponsive (breathing and not breathing).
For a suspected heart attack.
For someone who is having a severe allergic reaction.
For a suspected stroke.
For an epileptic seizure.