Working with Parents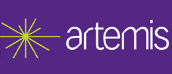 Description
We know that becoming a parent is the most important job parents will ever have and it comes with no training.
Most parents have to rely on past experiences and their own instinct.
Having services in place to support parents in times of need is essential.
This introduction will help you understand the networks available, how to manage the initial engagement, positive parenting structures and strategies.
This course will help inform practice and promote self-efficacy and positive outcomes for parents and the children and young people they care for.
Audience
Everybody working with children and young people
Objectives
Objectives for the course are:
To give you an understanding of the parenting support networks and parenting roles
To introduce government initiatives
To give you an understanding of parental responsibilities
To give you an understanding of the Every Child Matters concept
To give you an understanding of the barriers that children can face in life and unmet needs
To provide an introduction to understanding positive parenting, rule and boundaries
To give you an understanding of the process of helping parents
To provide you with an introduction of ways of relating to parents
To give you an understanding on how to implement engagement strategies /partnership when working with parents
To introduce you to the referral process and to tools available when helping parents
Duration
Estimated learning time: 50 minutes.