Working in health and social care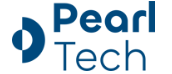 Course Overview
Working In Health & Social Care is a course full of everything you need to know to get a good basic understanding of health and social care. It covers the different types of services available, who uses the services, and the important skills you need to work in this sector.
Who is this course for?
You'll find this course useful whatever your situation is; whether you need to know about health and social care because you're looking to start your career; whether you're working towards a qualification in health and social care; or whether you're simply just interested in finding out more.
When you have completed this course, you will be able to:
Be able to give examples of different types of care provision
Understand the difference between statutory & independent care services
Know how informal care contributes to service provision
Understand the purpose of health & social care service provision
Understand who would access different types of service provision
Be able to identify the range of jobs within health & social care
Understand the knowledge & skills required to work in health care
Understand the knowledge & skills required to work in a social care role