Working in Confined Spaces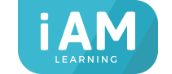 Overview
A confined space in the context of the course refers to a place that is substantially enclosed, where serious injury, or worse, can occur from hazardous substances or conditions within the space, or nearby, for example, from a lack of oxygen. The dangers of working in a confined space, potential hazards and how to mitigate them, tips for reducing the risks involved and regulatory information, are all covered in this course.
Who should take this course
It is for anyone that is going to work in a confined space, of course! Plus their workmates would find it useful, in case they need to help with a rescue. Even Indy would have benefited, in honesty.
Why should I take this course
This one is pretty straightforward to answer - you seriously don't want to go into a confined space unprepared. It's a no-brainer. There is so much that can go wrong, but if you follow the advice in this course, you're much more likely to have a wholly uneventful working experience, rather than one that's full of misery and nightmares. Bonus.
We're also going to have a lovely quiz at the end of the course, to see how you get on, so remember to take notes as you go along.
So, whenever you're ready, lets crack on.
What does this course cover
The dangers of working in a confined space
Potential hazards and how to mitigate them
Tips for reducing the risks involved
Consequences of bad practice
Regulatory information