Working from Height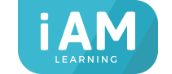 Overview
Ever wondered how they paint the Eiffel Tower or clean the windows on the top of rockets? Yeah, well, neither have we. I mean, it's important stuff; astronauts do need to see where they're going, and that French fancy would rust away without the proper upkeep. Whatever. What's more important though is keeping you and your staff safe when working at height.
Working at height is defined as: "work in any place where, if precautions were not taken, a person could fall a distance liable to cause personal injury." Related safety issues include control measures, PPE, risk assessment, walking-theplank,as well as the do's and don'ts. And hey presto, this course covers exactly that. Well, it doesn't cover walking the plank, but it's high up on our agenda.
By the end of this course, you'll be able to:
Implement safety precautions when working at height
Identify which areas are considered working at height
Describe control measures
Perform a risk assessment
List equipment you might need
Why should I take this course
Did you know that working at height remains one of the biggest causes of fatalities and major injuries? It's true. If precautions aren't taken, a person could fall, and end up seriously injured, or even dead. And whether you're someone who works at height now or will in the future, or just near people that do, we want you to avoid that risk. So let's dive in. But dive from a safe height, yeah? And make sure the diving board has been risk assessed.