Working Safely During Covid 19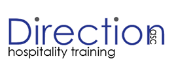 Overview:
'Working Safely During COVID-19' is a training module specifically designed for hospitality venues to use as part of their reopening procedures after lockdown.
'Working Safely During COVID-19' updates our original 'Coronavirus Aware' module and with fresh images, case studies and layouts serves as both a new module for staff who have not previously undertaken this type of training as well as a refresher for those people who undertook the original 'Coronavirus Aware'. 'Working Safely During COVID -19' is designed to support staff to not only apply the changes to work procedures that venues are implementing but to importantly, understand why these changes are needed. Using a range of activities, staff will develop or refresh their understanding of why distancing and wearing PPE will keep themselves safe at work and their role in breaking the infection chain by using key personal hygiene standards such as using thorough hand washing techniques. The module enforces the responsibility that all staff have, to carry out disinfection processes and high touch point cleaning in the hospitality environment. 'Working Safely During COVID-19' updates information from our original Coronavirus Aware module regarding the spread of the virus, vaccines, virus mutations and for the UK tiers and lockdowns. We have also expanded the 'Looking after your guests' section to help staff consider the way their body language needs to be adapted when wearing a mask and to consider positive responses to use with customers in different real scenarios. For staff requiring more in-depth understanding of cleaning we also have our 'Clinical Cleaning' module which falls under our Professional Housekeeping programme and is also available as a single module Venue managers will have the confidence that the 'Working Safely with COVID-19' module is designed by hospitality professionals using best practice standards.
Audience:
Designed for all hospitality staff.
Objectives:
Identify your responsibilities to prevent infection
Identify safe working practices to reduce infection transmission
Identify key cleaning protocols to control viral infection
Describe ways to help guests feel confident during their stay