Working Remotely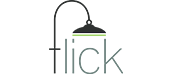 Overview
This CPD-certified, level-2 e-learning course is suitable for anyone who works remotely.
The course includes optional voiceover recorded by a professional actor. It is specifically designed to provide learners with a good understanding of working from home, including best practices and bad habits to avoid.
Why Should You Complete This Course?
To improve your ability to work remotely by:
Understanding the key challenges you'll face when working remotely
Learning the skills you will need to effectively work remotely
Recognising tips for productive remote working, as well as what habits to avoid
This course has been created in collaboration with subject experts.
Course Content
Working Remotely - Covering what remote working is and providing tips on how to become a successful remote worker, as well as the bad habits that need to be avoided.