Working Remotely (but Safely)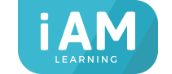 Overview
There are loads of perks to working remotely. No knackering commute, no waiting for the bathroom after everyone's morning coffee, and no one stinking out the staff microwave with their lunch choices... Who decides to cook eggs at work anyway? But one of the things that ain't so great about working remotely is cybersecurity
Away from the office, your company's data is exposed to a whole host of threats. Although you may still be using the internet in the same way, you don't have the defences of an internal office system to protect you. So, working safely and taking extra care is important. This course will show you how.
By The End Of This Course, You'll Be Able To:
Recognise the 8 key remote-working cybersecurity threats workers face to help you mitigate these risks
Follow remote-working cybersecurity tips to help protect your company's data
Why should I take this course
This course is for remote workers who're concerned about protecting their company's data. It'll help you recognise the biggest cybersecurity threats for remote workers and follow best-practice tips to help safeguard your company's data.