Working Relationships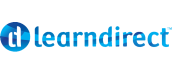 Working Relationships
Introduction
To discover the secrets of developing good relationships at work. If you can develop a strong rapport with your team, you'll improve motivation, increase commitment and build a formidable unit that delivers excellent performance and drives the business forward. This course can contribute towards the ILM Level 2 Award and Certificate. When you have completed this course you will be able to:
Benefits Of The Course
Outline the benefits of good working relationships
Develop good working relationships within your team
Understand the roles and responsibilities within teams
Know the stages of team development
Set SMART objectives.
Course Code:101023SM025