Work in a Person Centred Way - for Health and Social Care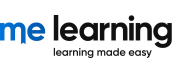 Overview
All care and support should be delivered using person centred principles. This course explains what this means and gives examples throughout of how to achieve it. It considers physical and emotional wellbeing and how to increase these, while reducing discomfort and distress.
Audience
This course is aimed at:
New members of staff in Healthcare Support Worker roles
New members of staff in Adult Social Care Worker roles
Any staff members who provide direct care to patients or individuals needing support
This course will also be useful for:
Staff moving into new roles within their organisation
Refreshing the knowledge of any member of staff
About this course
This course contains seven bite-sized modules that use practice-based scenarios, videos and engaging questions to bring the subject to life.
The seven modules are:
Understand person centred values
Understand working in a person centred way
Demonstrate awareness of the person's environment
Make others aware of actions causing distress
Support individuals to minimise pain or discomfort
Support the individual to maintain their identity and self-esteem
Support the individual using person centred values
Each module takes between five and ten minutes to complete; the modules that contain video clips take a little longer. The knowledge element of standard 5 of the Care Certificate is covered in this course.
Objectives
In this course you will learn:
What 'The 6 Cs' are
About the importance of person centred values
How to promote a person's dignity
How to control the environment to make a person more comfortable
What is your role in reducing and reporting distress and discomfort
How to promote wellbeing
Content
Here are some of the topics covered in this course:
The 6 Cs: Using person centred values| Reading the care plan| Promoting wellbeing| Controlling the environment to ensure the person is comfortable| Being aware of actions that might cause distress or discomfort| Helping people to develop self-esteem| Examples of using person centred values.