Word 2019 - Level 6 - Tables and References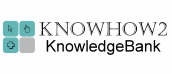 About the course
The Word 2019 - Tables and References course covers topics included in the Microsoft Office Specialist (MOS) exam 77-725. You will learn how to create, modify and format Tables using styles. You will also insert Captions, Footnotes/Endnotes, Citations, and create a Bibliography, Table of Contents and Index.
Modules
There are 8 modules in this course
Creating Tables
Modifying Tables
Changing Table Structure
Formatting Tables
Table of Figures and Captions
Footnotes and Endnotes
Creating a Bibliography
Table of Contents and Indexes
Course features
Simulation training replicates the software you are learning providing a realistic learning experience.
Learn how to perform tasks at your own pace and interactively by following easy step-by-step actions.
Reinforce your knowledge at the end of each lesson by completing interactive and multiple choice quiz questions.
Assess your skills at any time by undertaking the Course Test.
Lessons can be completed within 30 minutes so training can be undertaken in 'bite' size pieces.
Bookmarking allows you to learn in multiple training sessions.
Course navigation features allow you to jump directly to specific topics of interest quickly and easily.
Designed for people who require initial and refresher training activities.
Available on-line 24 hours a day.
Version for Mobile Devices.
Review course content with eBooks
Youll learn how to:
Working with Tables
Creating Tables
Create Tables;
Add Quick Tables;
Select Tables;
Delete Tables;
Draw Tables;
Convert Text to Tables;
Use the Insert Tables box;
Arrange Content using Tables;
Apply Styles to Tables
Modifying Tables
Repeat Header Rows;
Convert Tables to Text;
Merge Columns and Rows;
Split Columns and Rows;
Navigate Tables;
Move Columns and Rows;
Enter and Modify Table Data;
Select Cells, Rows and Columns;
Select and Deselect Tables.
Changing Table Structure
Use the AutoFit Feature;
Change Column Widths;
Change Row Height;
Insert Rows and Columns;
Remove Rows and Columns;
Sort Table Content;
Split Tables;
Merge Cells in Tables;
Split Cells in Tables.
Formatting Tables
Change Text Direction in Tables;
Align Tables and Table Text;
Create and Apply Table Styles;
Modify Fonts and Font Attributes;
Add Cell Borders and Fill Styles;
Change Table Dimensions;
Establish Table Titles;
Change Margins and Spacing;
Add Table Formulas.
Applying References
Table of Figures and Captions
Understand Table of Figures;
Create Captions;
Create New Labels;
Generate a Table of Figures;
Navigate with Table of Figures;
Setup AutoCaption;
Insert AutoCaption Objects;
Show and Hide Field Codes;
Update a Table of Figures.
Footnotes and Endnotes
Understand Footnotes/Endnotes;
Use Bookmarks;
Insert Footnotes/Endnotes;
Read Footnotes/Endnotes;
Edit Footnotes/Endnotes;
Delete Footnotes/Endnotes;
Format Footnotes/Endnotes;
Convert Footnotes/Endnotes;
Move Footnotes/Endnotes.
Creating a Bibliography
Understand Bibliographies;
Select Bibliography Styles;
Add Citations;
Manage and Modify Sources;
Sort Source Lists;
Search Source Lists;
Use Master Lists;
Generate Bibliographies;
Select and Update Bibliographies.
Table of Contents and Indexes
Create a Table of Contents (TOC);
Navigate using the TOC;
Display the TOC Field;
Delete a TOC;
Update the TOC;
Mark Index Entries;
Create Indexes;
Edit Indexes;
Update Indexes.