Word 2016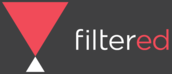 Overview
The ability to efficiently produce proposals, reports and a host of other business documents is an extremely valuable and transferable business skill. Such documents are used on a daily basis and the ability to write succinct documents enhances professional reputations and relationships.
Microsoft Word is the most commonly used word-processing tool in the business world for achieving this, but its functionality is often under-used. Our CPD UK certified course will give your staff the skills needed to use Word to its full potential and create better documents in less time.
We've consulted industry experts to create a syllabus that covers the functions and techniques required for business success.
The course, which employs a combination of written material, images, video examples and exercises, is structured into five sections:
Simple techniques to improve productivity

Structure and automation

Coping with common Word tasks

Managing Word documents and their production

Advanced tasks in Word
Learning Outcomes
Learn to write simple letters and to use templates for different occassions
Format font, text and paragraphs in your documents with ease.
Create lists, tables and schedules of figures.
Write letters and envelopes, make address labels and learn to mail merge.
Audience
Our training is applicable to all users, beginners looking to learn the ropes all the way through to experts looking to master advanced techniques.
Whether for professional use or personal projects, the likelyhood is that you use Word in some capacity. Whether for writing letters, reports or essays, this course will teach you everything you need.
Syllabus
Section 1: Foundation
Unit 1.1 - The Word 2016 Interface
Unit 1.2 - A Simple Letter
Unit 1.3 - Typing in the Right Place
Unit 1.4 - Simple Paragraph Formatting
Unit 1.5 - Templates
Unit 1.6 - A Simple Letter, Better, Faster
Section 2: Basics
Unit 2.1 - Font Formatting
Unit 2.2 - Paragraph Formatting
Unit 2.3 - Styles and Themes
Unit 2.4 - Pages and Sections
Unit 2.5 - Automating Word
Unit 2.6 - Spelling and Grammar
Section 3: Common Tasks
Unit 3.1 - Lists, Tables and Schedules of Figures
Unit 3.2 - Envelopes and Labels
Unit 3.3 - Mail Merge
Unit 3.4 - Graphics
Unit 3.5 - Create a Newsletter
Unit 3.6 - Tips and Shortcuts
Section 4: Administration
Unit 4.1 - Working Collaboratively
Unit 4.2 - Printing and Other Output Formats
Unit 4.3 - Customizing Word
Unit 4.4 - Housekeeping
Unit 4.5 - Basic Use of Macros
Section 5: Taking Word Further
Unit 5.1 - Forms and Form Fields
Unit 5.2 - Complex Numbering
Unit 5.3 - Coping with Long Documents
Duration
10 Hours