Word 2016 - Level 4 - Managing Documents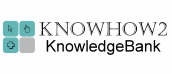 About the course
The Word 2016 - Managing Documents course covers topics included in the Microsoft Office Specialist (MOS) exam 77-725. You will use Find and Replace, Manipulate Text, and create Lists and insert Symbols. You will also Protect Files and Share documents, as well as use Viewing Tools and Macros.
Modules
There are 7 modules in this course
Moving and Copying Text
Creating Lists and Inserting Symbols
Find and Replace
Document Protection
Sharing Documents
Document Viewing Tools
Using Macros
Course features
Simulation training replicates the software you are learning providing a realistic learning experience.
Learn how to perform tasks at your own pace and interactively by following easy step-by-step actions.
Reinforce your knowledge at the end of each lesson by completing interactive and multiple choice quiz questions.
Assess your skills at any time by undertaking the Course Test.
Lessons can be completed within 30 minutes so training can be undertaken in ?bite? size pieces.
Bookmarking allows you to learn in multiple training sessions.
Course navigation features allow you to jump directly to specific topics of interest quickly and easily.
Designed for people who require initial and refresher training activities.
Available on-line 24 hours a day.
Version for Mobile Devices.
Review course content with eBooks
You?ll learn how to:
Manipulating TextMoving and Copying Text
Understand Cut and Copy;
Move Text;
Copy Text;
Use Paste Options;
Use Paste Special;
Use the Clipboard Task Pane;
Paste Multiple Items;
Add AutoCorrect Shortcuts;
Append Text to Documents.
Creating Lists and Inserting Symbols
Create Bullet and Number Lists;
Change Bullet and Number Styles;
Create New Bullet Styles;
Create Numbering Styles;
Sort Lists;
Promote and Demote Items;
Use List Options;
End List Creation;
Insert Symbols.
Find and Replace
Find Words in Documents;
Activate the Find and Replace Box;
Use Search Options;
Use Find Next;
Replace Single Occurrences;
Use Replace All;
Replace Text Formatting.
Protection and SharingDocument Protection
Protect Documents;
Use Formatting Restrictions;
Use Editing Restrictions;
Enforce Protection;
Unprotect Documents.
Sharing Documents
Understand Share Methods;
Attach Documents to E-mails;
Send in PDF or XPS Formats;
Understand Internet Fax;
Upload Documents to OneDrive;
Share Folders on OneDrive;
Post Documents to Blogs.
Viewing Tools and MacrosDocument Viewing Tools
Use Viewing Tools;
Use the Switch Windows List;
Arrange All Documents;
View Documents Side-by-Side;
Use the New Window command;
Split a Document;
Remove a Split.
Using Macros
Understand Macros;
Record Macros;
Assign Macros to Buttons;
Run Macros;
Copy Macros;
Edit Macros;
Understand Macro Security Settings