Word 2003 Introduction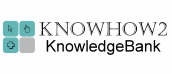 About the course
IT can offer great productivity benefits, if people have the right skills to use the packages available to them. 28% of companies in the UK lack employees with the IT skills to meet their business objectives. Create professional-looking documents with Word 2003.
This course takes you step by step through the core word processing tasks in Word 2003.
You'll learn how to
open and close Word and use the Office Assistant and Help features
gain a basic understanding of the Word 2003 screen and its components
use basic navigational techniques including scroll bars, 'Browse Object' and 'Go To' features
create a new Word document and entering some text using "Click and Type
'insert' and 'overtype' modes, and automatically inserting dates
open files using, move between open documents and save documents
select and delete single words, lines, blocks of text, and use the Undo and Redo features
move and copy text easily throughout documents, using several techniques
use basic text formatting such as adding different text attributes, changing fonts, applying superscript and subscript and changing case
identify and correct spelling errors in documents and identify print options
use the Envelopes & Labels feature
Modules
There are 25 modules in this course:
Starting Word and Help
Screen Components
Navigating Documents
Creating Documents and Text
Selecting and Deleting Text
Opening, Saving and Closing
Moving and Copying Text
Basic Text Formatting
Working with the Font Box
Paragraph Formatting
Automated Formatting
Hyphenation, Styles and Spacing
Themes and Style Gallery
Formatting with Tabs
Creating Tables
Modifying Tables
Formatting Tables
Document Formatting
Working with Columns
Headers and Footers
Spelling, Grammar and Thesaurus
Find and Replace
AutoCorrect Features
Printing Documents
Envelopes and Labels
Course features
Simulation training replicates the software you are learning providing a realistic learning experience.
Learn how to perform tasks at your own pace and interactively by following easy step-by-step actions.
Reinforce your knowledge at the end of each lesson by completing interactive and multiple choice quiz questions.
Lessons can be completed within 30 minutes so training can be undertaken in "bite" size pieces.
Bookmarking allows you to learn in multiple training sessions.
Course navigation features allow you to jump directly to specific topics of interest quickly and easily.
Designed for people who require initial and refresher training activities.