Word 2003 Intermediate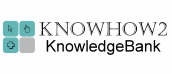 About the course
IT can offer great productivity benefits, if people have the right skills to use the packages available to them. 28% of companies in the UK lack employees with the IT skills to meet their business objectives. Create professional-looking documents with Word 2003.
Word 2003 is a Windows word processor from Microsoft that has many advanced features and tools to enhance your document presentation. Well-presented, accurately written documents improve the credibility of your business and can help to communicate who you are as a company.
You'll learn how to
add spacing before and after paragraphs, sort paragraphs and organise tabulated lists and tables
use the Mail Merge function for an quick and easy way of mass producing letters, envelopes, mailing labels, e-mails, faxes
insert drawings, photographs, sounds and videos to documents
add a border around a picture and apply various shading styles, along with using drop capitals and WordArt effects
create and edit pictures by adding lines, shapes, call-out boxes using Word drawing tools
modify toolbars and create and customise a new menu
locate files using Word's search and advanced search features
use file management features, including deleting files and sorting files
use web tools to save and publish Word documents as Web pages
Modules
There are 19 modules in this course
Sorting Paragraphs and Lists
Creating and Editing Styles
Other Paragraph Features
Using Mail Merge
Extra Mail Merge Features
Clip Organizer
Graphics and Text Enhancements
Drawing Tools
Watermarks
Diagrams
Customise Toolbars and Menus
Word Customisation
Outlining
Working with Templates
Searching for Files
File Management Techniques
Creating Web Pages
Hyperlinks
Documents and E-mail
Course features
Simulation training replicates the software you are learning providing a realistic learning experience.
Learn how to perform tasks at your own pace and interactively by following easy step-by-step actions.
Reinforce your knowledge at the end of each lesson by completing interactive and multiple choice quiz questions.
Lessons can be completed within 30 minutes so training can be undertaken in "bite" size pieces.
Bookmarking allows you to learn in multiple training sessions.
Course navigation features allow you to jump directly to specific topics of interest quickly and easily.
Designed for people who require initial and refresher training activities.