Windows 10 - Level 1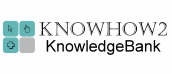 About the course
The Windows 10 - Level 1 course will teach you about the Desktop, Start menu and how to locate items using Windows Search. You will also learn how to modify Windows and Region settings, create User Accounts, and set up different types of passwords.
Modules
There are 5 modules in this course
Windows and Desktop Basics
Start Menu and Windows Search
Basic System Settings
Regional Settings
User Accounts
Course features
Simulation training replicates the software you are learning providing a realistic learning experience.
Learn how to perform tasks at your own pace and interactively by following easy step-by-step actions.
Reinforce your knowledge at the end of each lesson by completing interactive and multiple choice quiz questions.
Assess your skills at any time by undertaking the Course Test.
Lessons can be completed within 30 minutes so training can be undertaken in "bite" size pieces.
Bookmarking allows you to learn in multiple training sessions.
Course navigation features allow you to jump directly to specific topics of interest quickly and easily.
Designed for people who require initial and refresher training activities.
Available on-line 24 hours a day.
Version for Mobile Devices.
Review course content with eBooks.
Course Topics
Desktop, Start Menu and SearchWindows and Desktop Basics
Understand Windows;
Sign In to a User Account;
Add Desktop Icons;
Use the Taskbar;
Use Windows Search;
Open the Task Manager;
Sign Out from a User Account;
Restart the Computer;
Shut Down the Computer;
Start Menu and Windows Search
Open the Start Menu;
Display All Applications;
Open Context Sensitive Menus;
Pin Applications;
Resize Tiles;
Switch to Tablet Mode;
Switch to Task View;
Use Windows Search;
Use Recent Lists;
Settings and User AccountsBasic System Settings
Display System Information;
Modify Date and Time Settings;
Change Region Settings;
Change Taskbar Properties;
Modify Notification Settings;
Auto-Hide the Taskbar;
Modify Volume Settings;
Change Desktop Settings;
Adjust Screen Resolution;
Regional Settings
Modify Regional Settings;
Change Number Formats;
Modify Currency Settings;
Change Language Settings;
Add Keyboard Layouts;
Change the Input Language;
Add and Remove Hardware;
Install Software Applications;
Remove Software Applications.
User Accounts
Create User Accounts;
Change Account Types;
Switch Between Accounts;
Remove User Accounts;
Add Profile Pictures;
Change Passwords;
Create a PIN;
Create a Picture Password;