Windows 10 (Anniversary Update) - Discovering the environment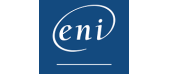 Overview
This training video was filmed using the Windows 10 Anniversary Update version, available since September 2016. It is aimed at anyone who wishes to rapidly get started with the new environment proposed by Microsoft. If you have little experience with IT, it will lead you step by step to teach you to use your computer or tablet equipped with Windows 10. If you have already used a computer under a different version of Windows, it will help guide you in this new environment.
Approach
ENI offers you a unique educational interactivity with practical exercises directly within the applications and with an immediate result analysis, with the 4 training steps:
The learner watches a video
The learner carries out the exercise directly within the application
MEDIAplus instantaneously checks the answer
MEDIAplus provides the answer
Target Audience and Prerequisites
This course is for any user wishing to rapidly get started with this operating system. No prior knowledge of IT is necessary. It is sufficient if the user is familiar with the use of a keyboard and mouse.
Content
This module includes a video with 31 sequences.
The Windows 10 environment
The applications
The windows
Windows 10 on a tablet or a touchscreen
Discovering the internet with Microsoft Edge