Whistleblowing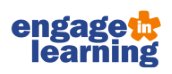 Course Overview
A "whistleblower" is the term given to a person who reports wrongdoing - usually within a large organisation. This activity can be considered immoral, illegal or against the code of conduct. The decision to blow the whistle may be a difficult one depending on the circumstances and often the person who feels that they want to report the wrongdoing may not be aware of the options available to them.
There have been many high profile cases of whistleblowing down the years and often the identity of the whistle blower is not known until many months or years after the disclosure was made public.
This highly engaging course looks at what whistle blowing is, what protection the whistleblower has under the law and what steps this person may take when exposing wrong doing either internally or outside the organisation.
Learning Outcomes:
Learn what whistleblowing is and what steps you may need to take to make a disclosure
When it may be appropriate to disclose internally or when a public disclosure may be the best course of action
What protection whistleblowers may expect under the law