Wellness at Work: Coping with Change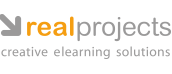 Course Overview
Change at work can be really stressful. Uncertainty during a big change, such as the arrival of a new senior manager, will often cause worry and make people nervous about the future. Even small changes, like a slight alteration to a process in the office, can be difficult, disrupting people's normal routines and making it more difficult for them to get on with their work.
But change is inescapable. No workplace can stay the same forever and companies will always have to adapt in response to internal and external pressures. Learning to deal with change calmly is a key skill for work and life.
This course helps learners to respond to changes of all sizes in a positive and productive way. It provides practical strategies as well as useful tips about how to process difficult transitions.
First we look at how to respond to the news of a change and how to process the emotions which often arise when facing uncertainty.
Then we move on to look at ways to prepare for the change, and feel empowered by it rather than anxious.
Finally, the course examines how to embrace change. We provide tips for finding the positives in the situation, and outline the importance of getting involved. We show how with the right mindset, change can be a great opportunity for growth.
This microlearning course is an animated video, with audio narration and a multiple-choice post-assessment.
Course Objectives
Know how to respond to uncertainty
Be able to communicate productively in the face of change
Be able to prepare effectively
Know the right way to raise concerns
Know how to embrace unavoidable change
See change in a positive way