Web Design Theory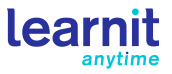 Who it's For:
Every student, experienced or beginner, should take Web Design Theory and Best Practices. It is designed to fill in the gaps in learning that normally take designers years to learn on their own, if they ever do.
What it is:
Web Design Theory covers things like project set-up, usability theory, web marketing, search engine ranking, and how to get and succeed at contract work.
What You'll Learn:
Most Learn iT classes teach students how to build a web site. Web Design Theory and Best Practices teaches students how to make sure their web site is great.
Topics
Web Design Theory Part 1
Introduction
Emotion vs Logic
Questionnaire and Tagline
Unique Selling Points
More Questions to Ask
Introduction to Research
Research Notes
Research Process Sheet
Web Design Theory Part 2
Usability
Visual Acquisition Patterns
Link Usability
Appearance of Usability
Chunk Design
Proximity
Other Chuck Visuals
Worksheet Wireframe
Clean Design Alignment
Writing for Web
Wrap Up