WaterWise: Working Safely Near Water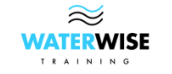 Course Overview
The WaterWise Training Foundation Course is the first online learning programme available to the sector, filling a much needed training gap for individuals and employees who work near water. The course will introduce you to the different types of waterway in the UK, and the potential hazards associated with them. The course will ensure that staff and contractors are equipped with the knowledge to be safe around water environments. This course is recognised by CSCS and is CPD accredited (3 CPD points).
This course from WaterWise Training was created jointly by the Land & Water Group (an award-winning civil and environmental engineering company based in the south of England) and the Canal and River Trust. It is intended to help to protect the position of employers with regard to the HSE and is nationally recognised for those who worked on or had reason to visit a site which was close to water.
Target Audience
The course is suitable for all levels of employees or site visitors who had reason to visit or work on a water related site. The course can also form an essential component in an employee's induction.
Course Contents
The course is divided into five highly interactive online learning modules and a final online assessment:
Categories of Water - This module introduces the different types of waterways and explains how each is categorised e.g. rivers, canals, lakes and tidal water
Natural Features - This module explores the different natural hazards that may be present in a water environment e.g. strong currents, unknown depth and unstable edges.
Man-Made Features - This module looks at the different man-made features that may be present in a water environment and gives the student an awareness of potential risk areas e.g. bridges, locks and towpaths.
Protecting Yourself - This module looks at the importance of taking personal responsibility for oneself and others when working in any water environment. This section educates students how to assess risk and shows them how to respond to potential hazards in a water environment.
Protecting the Environment - This module covers the importance of protecting the environment. The UK's waterways are, for many, areas of beauty and enjoyment and when working in this environment every effort should be taken to preserve both the natural flora and fauna and historic surroundings. This section helps learners develop sensitivity to their working environment and shows how they can maintain and protect it.
Assessment - A final 20 question assessment at the end of the course tests knowledge and understanding of the content covered. Successful completion of the assessment leads to certification and accreditation