Warehouse Safety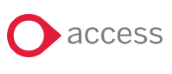 Overview
You may think that a warehouse has the same risks as any other workplace, but they have the potential to be very hazardous working environments. This course looks at the main risks and best practice when working in a warehouse.
Objectives
At the end of the course, trainees will be able to:
The main causes of injuries in warehouse,
Employer and employee responsibilities,
How to safety handle a load,
What Personal Protective Equipment may be available,
What the different types of safety signs mean,
How to stay safe when working around the warehouse site.