Vulnerable Customers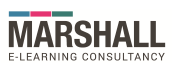 Course Overview
The FCA defines vulnerable customers as
"someone who, due to their personal circumstances, is especially susceptible to detriment, particularly when a firm is not acting with appropriate levels of care."
Regulation on vulnerable customers acknowledges that, while all customers should be treated fairly, not all customers are the same.
This Customer Service Elearning Course has been designed to help explain what additional support vulnerable customers may need, and how firms can meet those needs through case studies and real-life examples. Learners will be assessed on their knowledge and understanding through a test at the end of the course.
This course is split into four parts:
Part 1 - Explains who may be classed as a 'vulnerable customer', and why this term makes an important contribution to treating customers fairly. It will also summarise the FCA's developing guidance regarding vulnerable customers.
Part 2 - Describes what firms and their staff need to do to ensure than the treatment of vulnerable customers is embedded into a firm's culture. Examples are used to show good practices across a variety of financial firms.
Part 3 - Demonstrates what happens if a firm does not act with appropriate levels of care to ensure that vulnerable customers are adequately protected. Consequences may impact customers, while the regulator may take action against the firm.
Part 4 - Contains a multiple-choice knowledge test based on the course content.