Visual Management Systems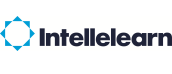 Overview
This Course is a great way to introduce people to the concept of Visual Management Systems in the workplace. The course will also build upon the knowledge of people already familiar with the subject.
The learner will understand to be truly effective Visual Management Systems (VMS) need to be an integrated part of continuous improvement culture, with the objective being to manage processes in real-time. VMS takes time, effort and persistence in order to become an integral part of a business system before you can gain the full benefits. The benefits of implementing VSM include:
People will be able to:
Set up a management structure to enable them to see 'at-a-glance' what is going on in their processes
More efficiently manage team activities
Understand how to structure a visual management board
Gain clarity of purpose and transparency of the process
Team members will:
Team members will feel more engaged in the process
They will have a new visual way of working
Team meetings can become more effective and stimulating
Teams will have access to the latest information
Why take this Visual Management Systems course?
Intellelearn courses are designed to be both fun and educational. Our courses are fully interactive and with real learning rather than simply 'click-next'!
This course will help people learn the principles of Visual Management Systems and show how to apply the principles within their work environment.
The learner will understand key principles/benefits of VSM including:
Clearly identify what action or escalation is expected when any deviation from standard is found
Allows easier understanding for workforce
Prompts corrective actions quickly
Keeps data current and clearly identifies the owner of the data
Devolves decision making to the lowest level
Uses charts and graphs rather than numbers to assist in the understanding of performance and other information requirements
Leadership will have confidence that team leaders are fully informed and taking the right actions in an open and transparent structure.
Organisations where monitoring and measuring is on-going means there is a much better chance of preventing problems, rather than just reacting to them.
Training Outcomes:
By the end of the course learners will understand:
Understand the principles and benefits of Visual Management
Have an understanding of Visual Management techniques in the workplace
Know how to deploy Visual Management in the workplace
Accreditation:
The content of this course has been independently certified as conforming to universally accepted Continuous Professional Development (CPD) guidelines.
Duration:
Approximately 15 minutes. The length of time taken depends entirely on how quickly learners can study and absorb the material. Learners can proceed as quickly or slowly as they like.
Test:
The end of course test consists of a multiple choice quiz. Learners are required to achieve a 80% pass mark,