Visio 2019 Advanced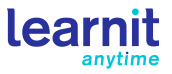 Who it's for:
Newcomers, as well as users looking to expand their Visio knowledge and build more advanced drawings.
What it is:
Visio is a Microsoft Office program that functions like a visualization tool to show data in an easily understandable way. Most often used for data that fits well with diagrams and charts, Visio takes standard images and allows flowcharts and decision diagrams to utilize those images to explain data.
What you'll learn:
We'll tackle other drawings like cross functional flow charts and network diagram drawings. To make sure your drawings have the right look, we'll also explore updating the styles of shapes and their connectors. In the Advanced chapters, we'll build more advanced diagrams, with 3D and custom shapes. We'll also dive into connecting Visio with external sources like Excel and OneDrive.