Visio 2013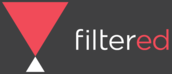 Overview
Learn how to illustrate your data, and ideas, with diagrams in Microsoft Visio during this essential training course.
Visio started out as a tool for drawing straightforward diagrams and is still used in this way by 1000s of users around the world. However, it?s features have become much more extensive over the years and therefore more useful for integrating with other Microsoft Apps such as Sharepoint.
Visio 2013 has many more integration capabilities compared to previous versions. If you have a basic understanding of this program then it would be worth using this course to bring you up to speed with the latest capabilities.
Pre-requisites
PC or Mac with a full version of Microsoft Visio 2013
Not a requirement but a benefit to have some work-related projects to which you can readily apply what you learn.
Relevant audiences
From regular users up to power users looking to brush up on Visio - our adaptive teaching method tailors training to each individual.
Learning Outcomes
The basics of creating simple diagrams and layouts
Creating sophisticated 2D visuals like a professional
Linking to external sources (e.g. excel datasheets) and presenting your diagrams on the web
Presenting complex business intelligence or process management concepts in easy-to-understand visual communications
Syllabus
Section 1: Introduction
Unit 1.1 - Introduction to Visio 2013 Course
Unit 1.2 - Workspace
Unit 1.3 - Touchscreen
Unit 1.4 - Creating a Drawing
Unit 1.5 - Creating Your Own Drawing
Section 2: Features & Customization
Unit 2.1 - Visio Options
Unit 2.2 - The Shapes Window
Unit 2.3 - The Status Bar
Unit 2.4 - Rulers, Grids, Guides, Drawing Tools, and Shapes
Unit 2.5 - Resizing, Positioning and Connecting Shapes
Unit 2.6 - Pan and Zoom
Unit 2.7 - Auto Features
Unit 2.8 - Text
Unit 2.9 - Drawing a Home or Office Network Diagram
Unit 2.10 - Backstage View
Unit 2.11 - Page Setup
Unit 2.12 - Creating your Multi-Page Drawings and Exporting as PDF
Section 3: Style, Color, Themes
Unit 3.1 - Customization
Unit 3.2 - Changing the Theme and Effect of a Diagram
Unit 3.3 - Shape Data
Unit 3.4 - Assigning Data on the Objects and Populating in the Drawing
Unit 3.5 - Pictures
Section 4: Organization Charts
Unit 4.1 - Organization Charts
Unit 4.2 - Drawing Your Own Organizational Chart
Section 5: Adding Structure
Unit 5.1 - Groups, Containers, Lists and Cross-Functional Flowcharts
Section 6: Layers & Shape Alignment
Unit 6.1 - Layers
Unit 6.2 - Shape Alignment
Unit 6.3 - Drawing a Cross-Functional Flowchart
Section 7: Hyperlinks
Section 8: Printing, Sharing & Collaborating
Unit 8.1 - Screen Tips, Comments and Callouts
Unit 8.2 - Printing
Unit 8.3 - Reports
Unit 8.4 - Creating a Visio Report Definition File
Unit 8.5 - Saving
Unit 8.6 - Collaboration
Unit 8.7 - Sharing and Publishing
Unit 8.8 - Custom Templates
Unit 8.9 - Saving Part of an Organizational Chart as a Graphic
Section 9: Closure
Unit 9.1 - Other Topics and Conclusion