Visio 2010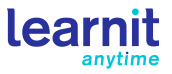 Who it's For:
Visio is used by professionals who document and plan complicated processes. These include IT professionals, programmers, database developers, engineers, and other people who have a vision to map out.
Visio contains many features that make it easier to document complex processes, and is considered essential by those who know that 1-hour of planning in the beginning can save days of work later on.
What it is:
Visio is used to diagram complicated processes, flowcharts, software, and organizational charts. On a basic level, Visio visually connects ideas into a flowchart form. Visio has extensive applications in project management, marketing, quality assurance, strategic planning, or human resources, and is the industry standard business drawing tool.
What You'll Learn:
During this course, participants will learn to create graphical diagrams, timelines, office layout plans, workflow diagrams, organizational charts, maps, flowcharts and more.
Topics
Visio 2010 Beginners
Topics
Creating New Drawing
User Interface
Page Setup
Smart Shapes & Stencils
Formatting & Adding Text
Document & Quick Shapes
Connecting Shapes
Practice Skills by Expanding
Aligning & Distributing Shapes
Adding Borders & Titles
Visio 2010 Advanced
Overview
Grouping Shapes
Working with Layers
Creating Custom Stencils
Containers Screen
Creating Background Pages
Creating Templates
Inserting a Subprocess
Connecting Data Sources
Reporting Shape Data
Validating Diagrams