Value Stream Mapping (VSM)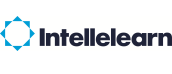 Overview
This course will demonstrate that by accurately mapping a process, and being able to identify where both the value and the waste is, you will have a clear visual guide for implementing improvement activities.
The learner will understand the principles of Value Stream Mapping is a flowchart method to illustrate, analyse and improve the steps required to deliver a product or service. The course will demonstrate to the learner, Value Stream Mapping:
Serves as an effective tool for communication, collaboration and even culture change.
Decision makers can clearly visualise the current state of the process and where waste is occurring.
People can see problems like process delays, excessive downtime, constraints and inventory issues.
Training Outcomes:
By the end of the course learners will understand:
What is Value Stream Mapping?
Why you would use Value Stream Mapping?
How to create your map
How to utilise Value Stream Mapping effectively within your business
Tools to overcome waste and improve flow
How to maintain Value Stream Mapping
This Intellelearn Value Stream Mapping course includes:
Stop-Start technology meaning you learn at your convenience
All device compliant meaning you can use laptop-tablet-smartphone at anytime
Developed by Continuous Improvement Professionals
Accredited by CPD
Approximate duration: 15 minutes
Accreditation:
This Value Stream Mapping online course is fully accredited by CPD.
Format:
The course is divided into modules with a short quiz at the end of each to test your knowledge. Once you have progressed through each of the modules you can access a quiz which consists of multiple choice questions based on the material that you have studied.
Duration:
The Value Stream Mapping course takes approximately 15 minutes to complete. As an e-learning course you can complete this training in convenient stages.
Who Should Take This Course?
The course is also essential for anybody who is currently tasked with any form of improvement activity. If you are looking for a career in Continuous Improvement/Lean/6 Sigma, this is a great course to add to your qualifications.