Vaccination Programme with Basic Life Support & Anaphylaxis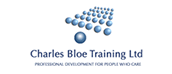 Approximate learning time
8 hours (including background reading)
Course Overview
Vaccination is the term given to treatment with a vaccine to produce immunity against an infection / disease. Immunisation programmes are among the most successful public health measures and in some instances, they have resulted in the eradication of infectious diseases, e.g. such as in the case of smallpox.
This course will be of interest to any healthcare professional that immunises or advises on immunisation for adults and / or children.
Course Objective
By the end of this programme the student will be able to:
Understand the professional and legal aspects relating to immunisation.
Understand issues surrounding consent and restraint when vaccinating children.
Identify how to safely store and handle vaccines.
Understand how vaccines work and how they can prevent disease.
Understand how to prepare for immunisation and support patients.
Identify appropriate anatomical sites to deliver a vaccination in adults and children.
Describe how to safely and accurately administer a vaccine.
Identify the common complications associated with vaccination.
Understand how to recognise and manage the emergency treatment of anaphylaxis.
Describe how to safely perform basic life support in children and adults.