VBA for Beginners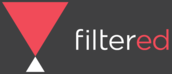 Overview
VBA, or Visual Basic for Applications, is like Excel on steroids. As an advanced feature, it can seem intimidating at first. But with just a little VBA knowledge you?ll be able to automate tasks in Excel and turbocharge your data handling capabilities. We?ll take you from beginner to advanced user in just a few hours on this online video training course.
Most office staff can use Excel to a basic level for data entry, to format cells, even to use a basic PivotTable. But few make it to the next level, to be able to build models, conduct scenario analyses, apply checks to flag errors, create a dashboard or format to a client-ready standard.
Inspired by our best-selling, award-winning, accredited course - Microsoft Excel - we've produced this short course designed for individuals and professionals who are new to VBA and seek practical ways to automate their most frequent tasks in Microsoft Excel.
Pre-requisites
PC or Mac with a full version of Microsoft Excel (any version from 2003 to 2013 or Microsoft 365).
Not a requirement but a benefit to have some work-related projects to which you can readily apply what you learn.
Relevant audiences
Individuals and professionals who are new to VBA and are seeking practical ways to automate their most frequent Microsoft Excel tasks.
Accountants, bookkeeppers, teachers, salespeople, managers, graduates. The list just doesn't end with Excel.
Learning Outcomes
Automate your most frequent tasks and operations.
Define and manage variables, set up subroutines, and create functions.
Learn practical methods for using macro errors to improve your VBA code.
Learn about the PivotTable object and basic approaches to utilizing it.
Syllabus
Section 1: Introduction
Unit 1.1 - The VBA Course and the Environment
Section 2: VBA and Macros
Unit 2.1 - VBA as a Language
Unit 2.2 - Introducing Macros
Section 3: Functions
Unit 3.1 - Introducing Functions
Section 4: Common Keys to VBA
Unit 4.1 - Working with Objects
Section 5: Closure