Using Questions to Get Results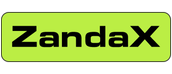 Course Overview
In this course, we delve into just how important it is to ask questions - and do it properly so you direct the conversation in the way you want.
We start by showing eight ways that asking questions helps you, so that you, and other people too, get much more out of your communication.
And we move on to using open and closed questions to build relationships -- and change people's minds!
With this course, you won't just see the value of great questioning skills: you'll know how to put them into action!
Course Objectives
After taking this course, you'll be able to:
Understand the ways that asking questions helps you
Use open and closed questions to direct the conversation
Course Outline
Course Introduction & Workbook Download
8 Ways that Asking Questions Helps You
Open and Closed Questions
Key Takeaways
[NOTE: An interactive workbook is provided to support your learning]
Target Audience:
Our Using Questions to Get Results course has been written for anyone who wants a structured understanding of how to ask questions that won't just fill a conversation, but get results too.