Understanding and Identifying Patterns of Grooming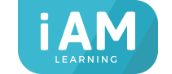 Overview
We all want to live in communities where everyone's safe. Some dangers, though, can be really hard to spot - such as grooming
Grooming occurs when someone works to gain the trust of a victim, in order to be able to abuse or manipulate them, and it can happen anywhere. If you work with children, young people, or vulnerable adults, knowing how to identify the signs of grooming is an essential safeguarding practice.
By The End Of This Course, You'll Be Able To:
Identify patterns of grooming
Recognise warning sign behaviours in a child or vulnerable person
Explain how to help vulnerable people be more aware of unsafe situations
Describe how to respond to potential grooming situations
Why should I take this course
This course is for anyone who wants to improve their safeguarding awareness skills, particularly people whose work might bring them into contact with children or vulnerable adults who could be the victims of grooming. Being able to spot the signs early can be the most effective way of preventing some of the worst types of abuse.