Understanding Child Attachment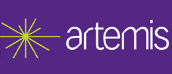 Description
The Understanding Child Attachment course is designed to explain the attachment children have with their main carer. Understanding the basics of attachment in children and its various forms and stages through to adulthood can significantly improve outcomes for that person.
Audience
Everybody working with children and young people
Objectives
Objectives for the course are:
To understand the attachment children have to main caregivers
To understand why and what happens when attachment goes wrong
To understand the different needs children have
To understand what happens to attachment when a need is not met
To be able to identify attachment in a child's behaviour
To understand the effects of separation and deprivation
To give practical techniques to practitioners in terms of child attachment
Duration
Estimated learning time: 50 minutes.