Understanding BeMS HEATING Level 1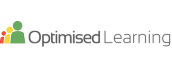 Within Understanding BeMS HEATING Level 1 Course you will explore the main principles of Hot Water Generation which covers different heating plant, conventional boilers, condensing boilers, heat pumps, solar power, biomass boilers and combined heat and power. Then we move on to the Hot Water Distribution around your building for heating and hot water services covering four different heating circuits and how they are connected by a system header, we will also discuss a little about district heating. In Energy Controls, will be looking at weather compensation, boiler Sequencing, flow limiting, boost, frost protection and system alarms. Finally we take a look at Heating System Devices, this will cover different types of valves, pumps and their ability to save energy, sensor positioning and the control of the pressurisation unit. All of which makes your Building energy Management System more efficient.
This 45-minute course will give you an overview of all elements relating to the BMS. Using periodic quizzes and audio narration, this eLearning course keeps the participant engaged throughout the training. There are inline assessments after each section of which the participant is expected to successfully pass at 80% or above. However, you will be able to retake the course once more. Once you have passed the course you will receive a Certificate of Completion.