Understanding BeMS BASICS Level 1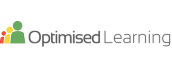 Within Understanding BeMS BASICS Level 1 Course you will discover four main elements; Fundamentals which includes building characteristic, building loads and simple control theory. Controllers which covers inputs and outputs, the hardware platform and the build up of the application. Energy Controls, starting with the front end supervisor, moving on to time schedules and an explanation of optimisation and weather compensation. Finally the Building Energy Management System Architecture including communication protocols, basic networks and how the internet of things will affect Building Energy Management System.
This 45-minutes course will give you an overview of all elements relating to the BMS. Using periodic quizzes and audio narration, this eLearning course keeps the participant engaged throughout the training. There are inline assessments after each section of which the participant is expected to successfully pass at 80% or above. However, you will be able to retake the course once more. Once you have passed the course you will receive a Certificate of Completion.