Understanding BeMS AIR CONDITIONING Level 1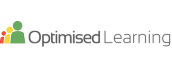 Within Understanding BeMS HEATING Level 1 Course you will explore the main principles of Air Handling Units which covers the construction and types of air handling units along with the benefits of heat recovery and humidification control. Then we move on to Air Distribution which explores fire and smoke control, night purging, displacement air conditioning and natural ventilation. In Energy Controls, will be looking at outside air compensation, low limit control, maintaining air quality on demand, free cooling and sensors. Finally we take a look at Terminal Units, this will cover fan coils, variable air volume boxes and basic fan coil controllers. All of which makes your Building energy Management System more efficient.
This 45-minute course will give you an overview of all elements relating to the BMS. Using periodic quizzes and audio narration, this eLearning course keeps the participant engaged throughout the training. There are inline assessments after each section of which the participant is expected to successfully pass at 80% or above. However, you will be able to retake the course once more. Once you have passed the course you will receive a Certificate of Completion.