Understand how you deal with stress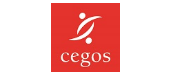 Introduction
In life, we are sometimes faced with situations that are difficult to handle. Let's look at some situations that the coach discussed with Sarah Stressada.
Module Objectives
By the end of this module, you will know how to:
Identify how you deal with stress and its consequences on the organisation of your work.
Module Program
Better understand and analyse the effects of stress.
Apply strategies to adapt to and better control your stress.
Key Advantages
You will go through different examples of stages that stress causes as well as understand the negative and positive asepct of it.
Target Audiences
All professionals.
Prerequisites
No prerequisites.