Unconscious Bias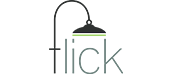 Overview
This CPD-certified, level-1, e-learning course is suitable for anybody looking to improve their understanding of unconscious bias and how it impacts their life and work. The course includes optional voiceover recorded by a professional actor and culminates with an assessment.
It is specifically designed to give learners an awareness of unconscious bias, its effect at work, and the steps that can be taken to reduce its impact.
Law & Legislation
This course covers key points from:
Course Content
Unconscious Bias - Understanding what unconscious bias is, how it works, the impact it has, and what a big issue it can be in any organisation. Looking at how you can tackle unconscious bias by raising awareness and putting measures in place to limit its effect.