Unconscious Bias Video Course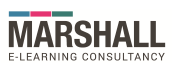 Introduction
The Marshall ACM ENEI Unconscious Bias course was designed in collaboration with the Employers Network for Equality & Inclusion, one of the premier organisations in the field of Equality and Diversity.
Building on Marshall ACM's expertise in the field, the course incorporates engaging vox pop videos with members of the public and video drama vignettes using professional actors to enhance learner understanding. This e-learning course is a premium tool for developing workplace harmony and increased efficiency.
Who will benefit from the course?
Designed for staff at all levels, this course will enable learners to develop a clear understanding of how to manage personal biases professionally, essential for creating discrimination-free, fair, inclusive, and commercially competitive organisations. This Unconscious Bias course is particularly useful for HR professionals, managers and customer services staff.
Course Content
The module covers the following areas:
What is Unconscious Bias?
Recognising different types of Unconscious Bias such as 'affinity bias' and 'confirmation bias'
How Unconscious Bias works
Exploring Unconscious Bias in the employment life cycle including recruitment and selection, work allocation, performance management and customer relations
Steps to reduce and mitigate the effects of bias in the workplace
The effects of assumption making on attitude development
The impact of Unconscious Bias upon organisations and individuals
Recognising different types of bias
Course duration
60 minutes – learners can stop or start the course when they wish – all information and progress is saved, and completed later on. A certificate of completion can also be provided