Transgender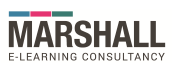 Course Overview
This course is for staff working in Universities and the HE sector. As an inclusive and diverse place to work and study, it's important that staff are aware of the challenges and potential difficulties faced by staff and students who are transitioning. In this way, the university can remain a supportive environment where staff and students can reach their potential and remove any possible obstacles that could otherwise hinder their success.
Throughout the course, we'll be taking a close look at how you can provide reasonable adjustments for trans staff and students as well as discussing the issues that they face.
By the end of this module, you'll have a better understanding of:
The university's legal duties in this context.
How best to support trans staff and students.
The experiences of trans staff and students in the HE.
The challenges they face.
What discussions should be covered.
Sources of support.