Time Management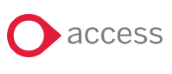 Overview
Time management is a vital skill to ensure personal success. This module will provide learners with different ways of improving their own time management ability.
Objectives
By the end of this module, you'll be able to:
Explain ways to help improve your time management skills 
Identify time-based problems which can stop you from being productive 
Demonstrate how to use the urgent/important matrix for managing time 
Explain what procrastination is and how this can prevent you from being productive 
Reflect on your own time management skills.