The relational skills of the manager. Part A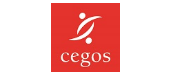 Introduction
A manager's activities mainly involve receiving information, communicating, transmitting knowledge and helping individuals and teams with their methodology and decision-making.
These fundamental activities can only be carried out successfully via an appropriate communication system. An effective manager therefore needs to use the appropriate means of communication and make best use of time spent in contact with the team.
Module Objectives
By the end of this module, you will know how to:
Communicate effectively with your coworkers, selecting the right tools and adapting to the imperatives of the situation and the team's needs.
You will learn to prepare for and lead a meeting effectively.
Module Program
Developing an adequate communication and information system.
Communicating consistently and based on the team's needs.
Preparing for and leading a team meeting successfully.
Key Advantages
Methodological and managerial communication tools.
Practical exercises to help you prepare for and lead fluid, effective team meetings.
Target Audiences
Any manager who wants to acquire the basics of management.
Progression
This is one of two learning modules on this topic. On completion it its recommended that you progress to Part B.