The project framework. Part B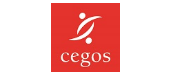 Introduction
Before launching into your project, you need to take an in-depth look at what and who is involved, so that the company invests fully in the project. So it's "hooked in".
The difficulty lies in the fact that many factors drive companies to launch projects as quickly as possible, with catastrophic results if enough time wasn't taken to think out the framework.
Module Objectives
By the end of this module, you will know how to:
Construct a task map, setting out all the activities associated with your project.
You will come away with a tool you can use to allocate tasks to different project contributors.
You will also learn how to manage key project changes.
Module Program
Constructing a project task map.
Constructing the task allocation diagram.
Identifying different types of change and managing them appropriately.
Key Advantages
Project examples to show the different types of task involved in a project.
A practical tool to allocate these tasks to the right contributors.
Target Audiences
Anyone who is involved in projects and wants to improve their project management skills. Current or future project managers.
Prerequisites
It is recommended that you first complete Part A of this course.