The art of persuading through listening. Part B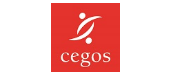 Introduction
As sales associates face increasing pressure to deliver short-term results, the ability to persuade and convince is becoming an essential trait.
Yet many people wrongly believe that a persuasive sales associate is someone who talks a lot, occupies center stage and delivers a well-honed argument to customers.
But is this really what customers want?
Is this really beneficial for a long-term business relationship?
These are the questions that we will address in this module.
Module Objectives
By the end of this module, you will know how to:
Use questioning to explore customers' and prospects' needs and persuade them more effectively.
Module Program
Mastering the power of questioning to encourage the customer to think in a more mature way.
Reinforcing your argument with active listening.
Key Advantages
An effective method to structure your questioning.
A series of exercises to identify best practice and master the questioning method.
Target Audiences
All sales associates. Any professionals who need to persuade customers.
Prerequisites
It is recommended that you first complete Part A of this course.