The Power of a Strong Network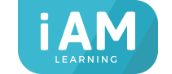 Overview
Have you ever heard the saying 'It's not what you know but who you know'? Well, it's true. But if you're stuck at the bottom of the career ladder, that might not be much comfort. Luckily, no matter where you're starting from, you can create a strong network to get you closer to your goals.
Building and maintaining a strong network is important. Good networks can help you develop in your career and innovate. They'll open you up to new opportunities. A powerful network can help set you up for long-term success. This course will tell you everything you need to know
Outline Learning Objectives:
Identify the benefits of a strong network in developing your career
Recognise how diverse networks strengthen ideation and collaboration
Take network-nurturing steps to maintain positive relationships within your network
Why should I take this course
No matter who you are or where you work, networks are important for career development. This course will help you see the benefits of a strong network. It'll show you how diverse networks can expand your horizons and how best to nurture your networks so you get the most out of them.