The Pillars of Leadership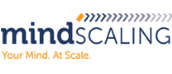 Overview
Award-winning course designers teamed up with bestselling author Jason Jennings. The result is this exciting new series from Mindscaling focusing on the extensive research, CEO interviews and corporate consulting of Jason Jennings and Laurence Houghton. Their team has observed and documented the lives of over 1200 successful leaders, which has been published in 7 bestselling books on leadership. Now the secrets are available to you.
Part 1: Growth
In this first module Jason focuses on the importance of every leader focusing on and committing to Growth, because growth is what provides the motivating opportunity to be part of a winning team and to reach one's highest potential.
Part 2: Purpose
Research demonstrates that we work harder, with greater discipline, persist longer, collaborate better, and even makes us healthier and happy when we have a sense of purpose. In this course leaders will understand the power of purpose and how to build a strong purpose into the fabric of the organization.
Part 3: Communication
In this next module Jason focuses on the importance of Communicating with genuine interest, having discovery conversations, and helping others achieve their goals and use their capabilities. This course gives leaders and managers the ability to initiate meaningful and powerful conversations with anyone in the organization.
Part 4: Letting Go
Finding the right people, and aligning them with a sense of purpose is critical. In this lesson, we learn how to maintain velocity by dumping the excess baggage that slows other organizations down. This builds a shared understanding and trust that allows leaders to Let Go of practices that aren't working and allow for new ideas and change.
Part 5: Stewardship
In the final module Jason reveals what highly successful leaders consider most essential to their role – that of Stewardship. Stewards are courageous about bucking conventional wisdom and standing up for people and principles. Feeling called to do what they do, these leaders make life better for everybody.
In this course you will learn:
How to become a true Steward leader.
Leverage the power of Purpose and Letting Go.
Help others achieve their goals, and drive Growth.
About the Author
Jason Jennings is a researcher and one of the most successful and prolific business and leadership authors in the world. A back-to-back best-selling author, he has written eight highly-acclaimed business books on the topics of growth, productivity, leadership, and innovation. He and his teams have screened and studied more than 200,000 companies and interviewed more than 12,000 CEOs and business owners in their research.
Critics call his books, "extraordinarily well researched, insightful, crisply written, accessible, intriguing and a vital resource for everyone in business," and USA TODAY calls him "one of the three most in-demand business speakers on the planet." Jennings says his greatest thrill is helping lead organizations to their full economic potential.